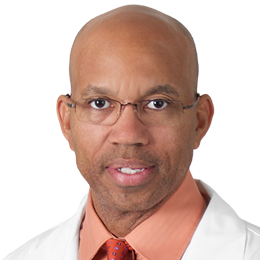 Reginald J. Ross
MD
Center Medical Director
I was raised by my grandparents and my parents, who are now seniors, and feel compelled to make sure that people like them get the best care and have a comfortable life.
About Reginald J. Ross
Dr. Reginald Ross knew at a very young age that he wanted to be a physician. He now uses his profession to bring a voice to those who can't or won't speak up for themselves to provide healthcare resources to those most in need. He completed his bachelor's degree at Xavier University of Louisiana before earning his medical degree from LSU School of Medicine. He is married to his high school sweetheart, Leslie with whom he shares two sons, Reginald Jr. and Alex.
When asked why he chose to work with seniors, Dr. Ross shared, "I was raised by my grandparents and my parents, who are now seniors, and feel compelled to make sure that people like them get the best care and have a comfortable life."