Image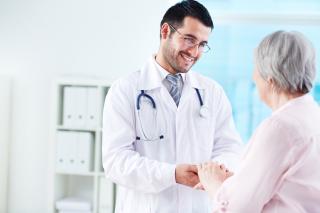 At JenCare, you can feel good that your doctor is an expert in whatever you face. Our doctors will work with you to design a plan to keep you feeling strong. We are used to seeing patients that need a little extra attention.  Because we work with all your specialists, you will always get the right care, right from our office. Here are some conditions our doctors treat often:
Diabetes
Having diabetes means the sugar levels in your blood are high. A good health care team is important to staying well and preventing problems in the future.  Our team doctors offer close monitoring, preventive screening tests and education classes. We don't just want to help you treat your diabetes – we want to work together to help you control it.
Heart Disease
Heart disease is serious, and our doctors are serious about caring for your heart.  Our team of doctors, nurses and Cardiologists are experts when it comes to treating high blood pressure, heart failure and coronary artery disease.  We also coordinate your heart care with social workers, nutritionists, and pharmacists to help you live better with heart disease.
COPD
Chronic obstructive pulmonary disease (COPD) is actually a group of diseases that make it hard to breathe. If you have shortness of breath or trouble taking a deep breath, our doctors and care team are here to help you breathe easier.
Arthritis
People with arthritis can still be active. As you get older, you may be noticing pain or swelling in your fingers, knees and hips. It is important to understand the cause of your joint pain. Our doctors can help you understand the cause of your arthritis. Your care team will help you understand your symptoms and design a treatment plan for the type of arthritis you have.
Obesity
Obesity can cause health problems such as diabetes, sleep problems, and heart disease. It takes a good health care team like ours to provide close monitoring and specialized care. Our team of doctors are trained to help you manage your weight and keep it off.
We're out and about in your neighborhood.